Virginia STEM Summit
2019-va-stem-summit-participant-list.pdf
2019 VA STEM Summit Participant List
2019-va-stem-summit-summary.pdf
2019 VA STEM Summit Summary
October 11, 2019, 9 AM-5 PM
Virginia Commonwealth University, Cabell Library
901 Park Avenue, Richmond, Virginia
The Virginia STEM Summit convened over 140 STEM education stakeholders across the Commonwealth to begin the process of creating a blueprint of a statewide STEM network to be submitted to the Governor's STEM Education Commission. The effort is supported by advisors from the Office of the Governor and the Virginia Department of Education.
The day was focused on learning about the issues and mechanisms to be considered in the development of a plan.  This event is part of a larger effort to be articulated in the future VA STEM Strategic plan, all designed to provide accessible, high-quality STEM programming across the state.
This summit was supported by a grant from 4-VA, a Virginia university collaborative partnership whose mission includes to promote collaborations that leverage the strengths of each partner university in higher education across the Commonwealth of Virginia. Grant partners in this effort include:
George Mason University
James Madison University
The University of Virginia
Virginia Commonwealth University
Virginia Tech
A report from the summit will be shared with the newly appointed Governor's STEM Education Commission and the Virginia Department of Education at the end of January.  Summit sponsors are Discovery Education, Lego Education, Virginia Commonwealth University, and Virginia Tech.

Summit sponsors are Discovery Education, Lego Education, Virginia Commonwealth University, and Virginia Tech.
The Honorable Senator Mark Warner welcomes all to the 2019 VA STEM Summit
Leland Melvin — Keynote Speaker
Leland Melvin, retired NASA astronaut, materials science engineer, prior deputy director, NASA Office of Education
Leland Melvin is an engineer, educator, former NASA astronaut and NFL wide receiver. He served on board the Space Shuttle Atlantis as a mission specialist on mission STS-122 (2008) and STS-129 (2009), helping to construct the International Space Station.  Leland served as co-chair of the White House's Federal Coordination in STEM Education Task Force and as NASA Associate Administrator for Education.
Leland has a Bachelor of Science degree in chemistry and a master's degree in materials science engineering. He worked at NASA Langley Research Center in the area of nondestructive testing creating optical fiber sensors for measuring damage in aerospace vehicles resulting in publications in numerous scientific journals. After hanging up his space boots he was appointed head of NASA Education and served as the co-chair on the White House's Federal Coordination in Science, Technology, Engineering, and Mathematics (STEM) Education Task Force developing the nation's 5-year STEM education plan. Leland was the United States representative and chair of the International Space Education Board (ISEB), a global collaboration in space. He uses his life story as an athlete, astronaut, scientist, engineer, photographer, and musician to help inspire the next generation of explorers to pursue Science, Technology, Engineering, Art, and Mathematics (STEAM) careers. 
In May, Leland released his memoir, Chasing Space: An Astronaut's Story of Grit, Grace, and Second Chances. In Chasing Space Leland shares his personal journey from the gridiron to the stars, and examine the intersecting roles of community, perseverance, and grace that align to create the opportunities for success.
Schedule
9:00 — Welcome
9:30 — Keynote
10:30 — Panel discussion
11:30 — Group discussion
12:00 — Lunch
1:00 — Breakout conversations
3:00 — Networking and gallery walk
4:00 — Summary and next steps
Panelists
Dr. James Lane, VA
Superintendent of Schools
Dr. Andrew Daire, Dean,
VCU School of Education
Dr. Jeff Weld, Executive Director
Iowa Governor's STEM Advisory Council
Dr. Laylah Bulman, Enterprise Director
LEGO Education
Dr. Robert Corbin, Director of Global Initiatives
Discovery Education
Dr. James F. Lane was appointed Virginia's 25th superintendent of public instruction by the Governor of Virginia, effective June 1, 2018. As state superintendent, Dr. Lane serves as the executive officer of the Virginia Department of Education, which is the administrative agency for the commonwealth's public schools. He also serves as secretary of the state Board of Education. Prior to his appointment as the commonwealth's chief school officer, Dr. Lane served as a division superintendent in Chesterfield County, Goochland County and Middlesex County. He was recognized as the 2017 Virginia Superintendent of the Year for his leadership in Goochland County.
Dr. Lane holds a doctorate in education from the University of Virginia, a master's degree in school administration from North Carolina State University, and master's and bachelor's degrees in teaching from the University of North Carolina at Chapel Hill. Dr. Lane and his wife, Sarah, are the parents of two elementary school students in Chesterfield County.
A driven and enthusiastic leader, Dr. Andrew Daire joined the VCU School of Education as its new dean in June 2016.
Daire comes to VCU from the University of Houston, where he served as the College of Education's associate dean for research for nearly two years. His resume also includes more than 25 years in higher education, 13 of which were spent at the University of Central Florida, where he co-founded the university's Marriage and Family Research Institute, among other accomplishments.
Dr. Jeff Weld is Executive Director for the Iowa Governor's STEM Advisory Council, a post he's occupied since its inception in 2011. Additionally, Jeff serves as STEM Education Policy Consultant for the White House Office of Science and Technology Policy after completing a one-year appointment there to lead the production of America's Strategic Plan for STEM Education, published in late 2018. He is on extended leave from a faculty position in the Department of Biology at the University of Northern Iowa.  
The Triangle Coalition for STEM recognized Jeff in 2014 with their STEM Champion Award. In 2013 his alma mater the University of Iowa bestowed upon Weld their Alumni of Distinction Honor by the College of Education. As a faculty member at Oklahoma State University and currently the University of Northern Iowa, Jeff secured $5.6 million in grants, published scores of research articles, essays, chapters and two books, the latest Creating a STEM Culture for Teaching and Learning, (NSTA Press, 2017). A decorated former teacher and professor, Jeff was the 2007 national collegiate biology teacher of the year.
Laylah Bulman is the enterprise director for LEGO Education, responsible for LEGO Education's STEM + CS efforts across Florida. As a national LEAD STEM Fellow with the Samueli Foundation and STEM Learning Ecosystems, she has helped launch and develop regional ecosystems and their partners across the country and will soon expand this work to Israel. Her career and her passion intersect in expanding access to high quality, hands-on STEM learning, where her work with innovative groups of leaders and business furthers her focus on preparing students for the 21st century marketplace. Most recently, she has launched the Florida Scholastic Esports League, an affiliate of the North American Scholastic Esports Federation, to expand opportunities in STEM careers through the ecosystems framework. She began her career in the US Embassy in Mexico City, working on science and environmental policy and then moved into K12, working as a teacher, administrator and STEM ecosystem partner, focusing on the effective implementation and sustainability of creative education technologies for classroom innovation. She is a Woodrow Wilson Fellow in Public and International Affairs and a graduate of The University of Virginia.
Robert Corbin is a Doctor of Philosophy and National Board Certified Science Teacher serving as Director of Global STEM Initiatives for Discovery Education. Robert previously served as VP of Learning Experiences at the Discovery Place Science Center in Charlotte, NC. He is a North Carolina Science Leadership Fellow, Associate Professor at the University of North Carolina at Charlotte and adjunct professor at Wingate University. He is an Arts and Science Council Lifetime Achievement Award recipient, Christa McAuliffe Fellow, North Carolina Science Leadership Fellow, Duke University Sawyer Fellow, Time Warner Cable All Star Teacher, Ben Craig Award recipient, Omnicron Psi Outstanding Science Teacher, Whitehead Educator of Distinction, and NAGT Outstanding Earth Science Teacher of the United States. He has written curriculum for Al Gore's film Inconvenient Truth, Michael Pollan's Botany of Desire, the Weather Channel, Environmental Literacy Council, ASPCA, Duke TIP, and the North Carolina Department of Public Instruction. He serves on boards for the University of North Carolina at Charlotte, Appalachian State University, Wingate University, McColl Center for the Visual Arts and Johnson C. Smith University.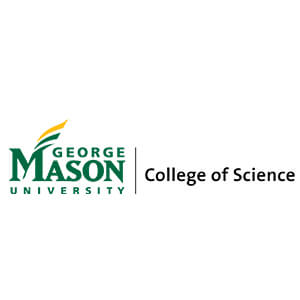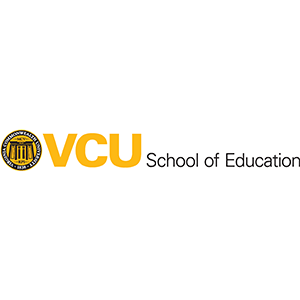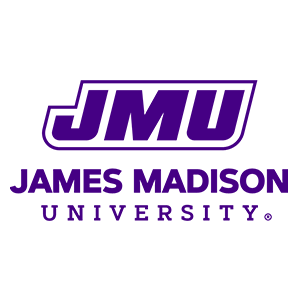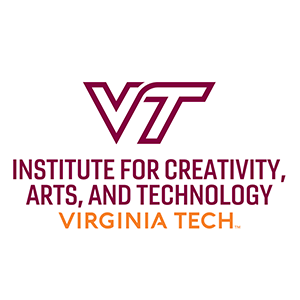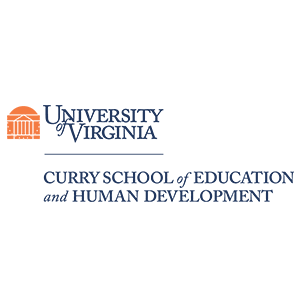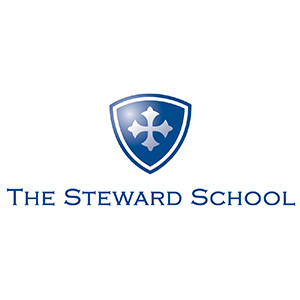 Virginia Tech (Lead Institution)
Phyllis Newbill (PI), Outreach and Engagement Coordinator
Institute for Creativity, Arts, and Technology; Center for Educational Networks and Impacts
Susan G. Magliaro, Professor Emerita, Associate Director
Center for Educational Networks and Impacts
George Mason University
Padmanabhan Seshaiyer, Associate Dean for Academic Affairs
College of Science
Rebecca Jones, Associate Professor of Chemistry
James Madison University
Kerry Owens Cresawn, Director
Center for STEM Education and Outreach
Angela Webb, Assistant Professor, Science Education
College of Education
University of Virginia
Lindsay Buford, Assistant Director of STEM Education Initiatives
Center for Teaching Excellence
Jennifer Maeng, Assistant Professor of Curriculum, Instruction, and Special Education
Curry School of Education
Virginia Commonwealth University
Al Byers, Visiting Scholar, STEM Education
School of Education
Elizabeth Edmondson, Science Education Instructor, Teaching and Learning
School of Education
Special Advisors
Tina Manglicmot, Director of Science, Technology, Engineering, & Mathematics
Virginia Department of Education
Chuck English, Virginia STEM Coordinator
Virginia Office of the Governor